Is this your year to wed? Is this your month to get married?
For 2019 I have decided that I will do a monthly blog for the month that is in it and share wedding inspirations, real wedding features, celeb weddings, themes for that month etc!
There is no better way that to kick start a year than a wedding … and I should know that! We got married on 2 January in Dunboyne Castle.  For me, Christmas is the most magical time of the year! A best friend of mine got married 4 days before me (and I was very lucky to be her bridesmaid) and so we had ours after New Years on the 2 January 2010 in the SNOW!
Pantone Colour of the Year
With the start of each New Year there is always a new colour and so this year the Pantone Colour of the Year is Living Coral.  Will you incorporate this colour into your wedding? Here is some inspiration for you.
Real Wedding Featuring Our Wedding 😊
I have posted photos of our wedding so many times but now I will show you some photos of how our wedding differed with it being in January, although it was more of a Christmas wedding! First up, I had a faux fur wrap as there was no way I could brave the cold without one! Also, I didn't wear a veil so later in the day it was nice to take the wrap off as it showed the dress off a little bit more!
And then we had the snow! I still cannot believe that we got the snow – I always wanted it for my wedding! Our photos are stunning with it! A friend of mine lent me the lanterns she used at her summer wedding and I put them at the front of the church and on the walk way up! It was pure magical!
Celeb Weddings
Now moving onto the celeb couples who got married in January!
One of my favourite actresses, Cameron Diaz married Benji Madden on 5 January 2015 after a 7 month whirlwind romance.  And she couldn't have gotten a more star studded bridal party with Nicole Richie and Drew Barrymore as her bridesmaids.  There are no photos of their wedding online (or maybe it is just that I cannot find one!) so this cute pic of them will have to do!
Fergie and Josh Duhamel tied the knot on 10 January 2009 is a fairytale setting in Malibu – check out their wedding cake. Unfortunately they separated 8 years later.
Marilyn Monroe and Joe Dimaggio eloped on 14 January 1954.  Sadly it was a very short marriage of 9 months although they say Joe tried winning her back over and over again after their divorce.  It is also said that Joe had half a dozen roses sent to Marilyn's grave twice a week, every week, for decades, until the day that he, too, passed away.
Audrey Hepburn married Andrea Dotti on 18 January 1969 in a beautiful Givenchy pale pink funnel-necked minidress in a town hall in Switzerland. After 4 months of marriage she fell pregnant and welcomed her second son in February 1970.  She took some time out of her career to spend at home with him which lasted nearly a decade!                    
 January Wedding Inspiration
This is certainly one of the best months if you fancy a white winter wedding.
An early evening can have its benefits as you can cosy up your venue with dressing it with fairy lights, candles, open fires, lanterns and it is a great opportunity for some fireworks.
It's also a lovely time of the year to do a different type welcoming drink (but of course you can still have some prosecco). 
Mulled wine anyone? Or maybe a hot chocolate?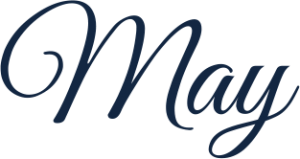 Photos from our wedding photographer Dermot Byrne Photography and Pinterest